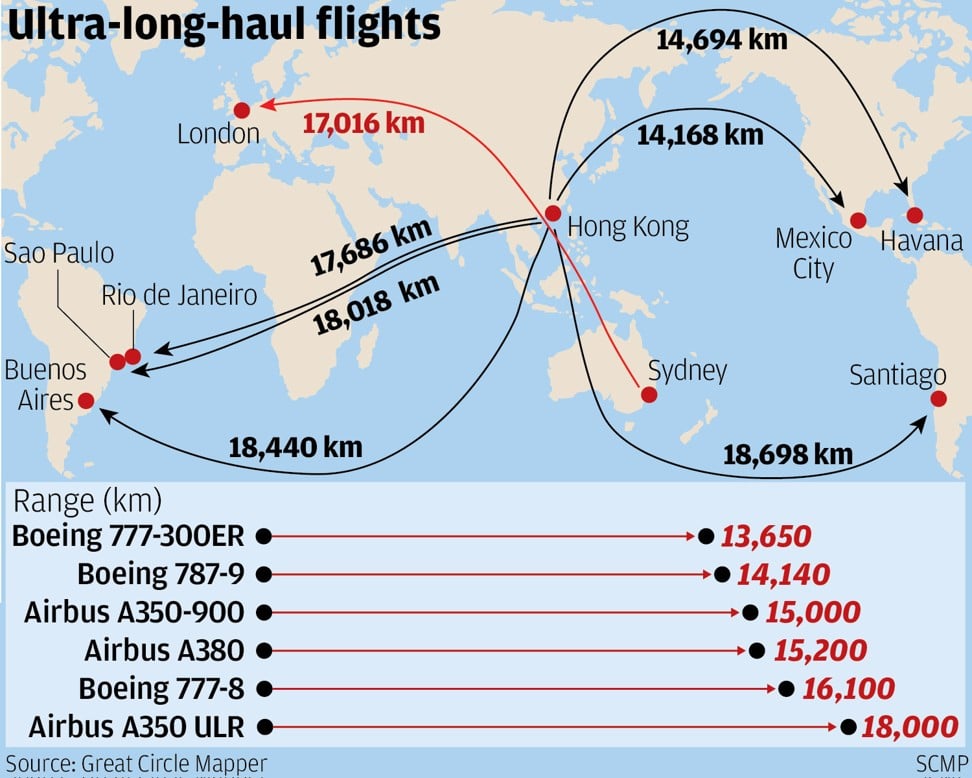 The UK government has apparently just saved the regional carrier Flybe from bankruptcy by delaying over a hundred million pounds of passenger departure tax payments to the UK government and suggesting to lower this tax altogether in the future. Saving a local airline causes these days an outcry not because of government interventionism but the general anti-flying segment also known as flight shaming. Unfortunately the UK government did not move away from their plan to increase the APD for long haul flights by April 1st. 
Let's look at what's currently happening in the industry when it comes to long haul flights: Following aviation news regularly one can observe a real arms race in the last couple of years on which airline currently holds the record on the world's longest flight. 
Just a few years ago Qatar Airways was the record holder with their Doha-Auckland flight on the newly delivered Airbus A350. 
Now Singapore to New York ranks as the world's longest flight (and yes, there are different geeky ways to determine what "long" means but no need to dig into this here). 
Now one can just label these new ultra long haul routes as PR stunts of airlines or the manifestation of big egos of airline executives. But the actual marvel behind this is that flights are getting more and more efficient. This allows airlines to schedule longer flights and spare passengers hours of layovers at random airports on the way home. 
And while thousands of private jets will descend into Switzerland for some collective flight shaming at the World Economic Forum in Davos, it is important to point out that flying is getting more efficient. Consumers have more and more choices and additional direct flights allow them to travel faster.  
Those demanding less flying and higher taxation on flights are neglecting the fact of ongoing efficiency gains in the aviation industry and at the same time de-democratize flying by making it less affordable for the average consumer. 
Conventional jetliners becoming more fuel efficient is an ongoing development and does not need any policy input as it is in the intrinsic interest of airlines to offer more competitive routes and ticket prices. 
The next step would be to allow a regulatory framework for supersonic passenger flights. We wrote a paper on this last year.