We're excited to announce that the ConsEUmer Podcast, produced by Consumer Choice Center, was named as one of the best European Union Podcasts of 2021. The list was recently published by Welp Magazine and is intended for everyone wanting to boost their knowledge of everything related to the European Union.
Various factors played a part in selecting these podcasts and it is worth noting that podcast hosts and guests come from across the political spectrum, so listeners have a chance to hear different points of views about the European Union. The ranking was created using the data provided by ListenNotes, Crunchbase, SemRush and Ahrefs.
ConsEUmer Podcast is hosted by Bill Wirtz, a senior policy analyst at the Consumer Choice Center. Besides his active role at the organisation, Bill is a pro-liberty freelance journalist who publishes in 4 languages, he has been featured in multiple news outlets around the world. His podcast focuses on consumer issues, such as free trade, science-based policy making, privacy, digital single market, and more. The podcast also offers insightful commentary on the hottest EU related topics. Bill critically examines and evaluates strategies and policies of the EU and its member states. Each episode lasts around 20-40 minutes and features experts and policy makers from various fields. Some of the topics that have been discussed on the podcast include the Polish sugar tax, EU Beating Cancer plan and its effect on vaping, Farm to Fork strategy, the e-scooter revolution, nanny state index, and more. As you can see, the podcast is very diverse in topics and there's definitely something for every taste. Stay tuned for podcast updates and in the meantime catch up with the past episodes below.
P.S. If you want to find out more about the work we do around Europe, we recommend checking out our European Railway Station Index 2021 as well as the list of Europe's Most Passenger-Friendly Airports 2020.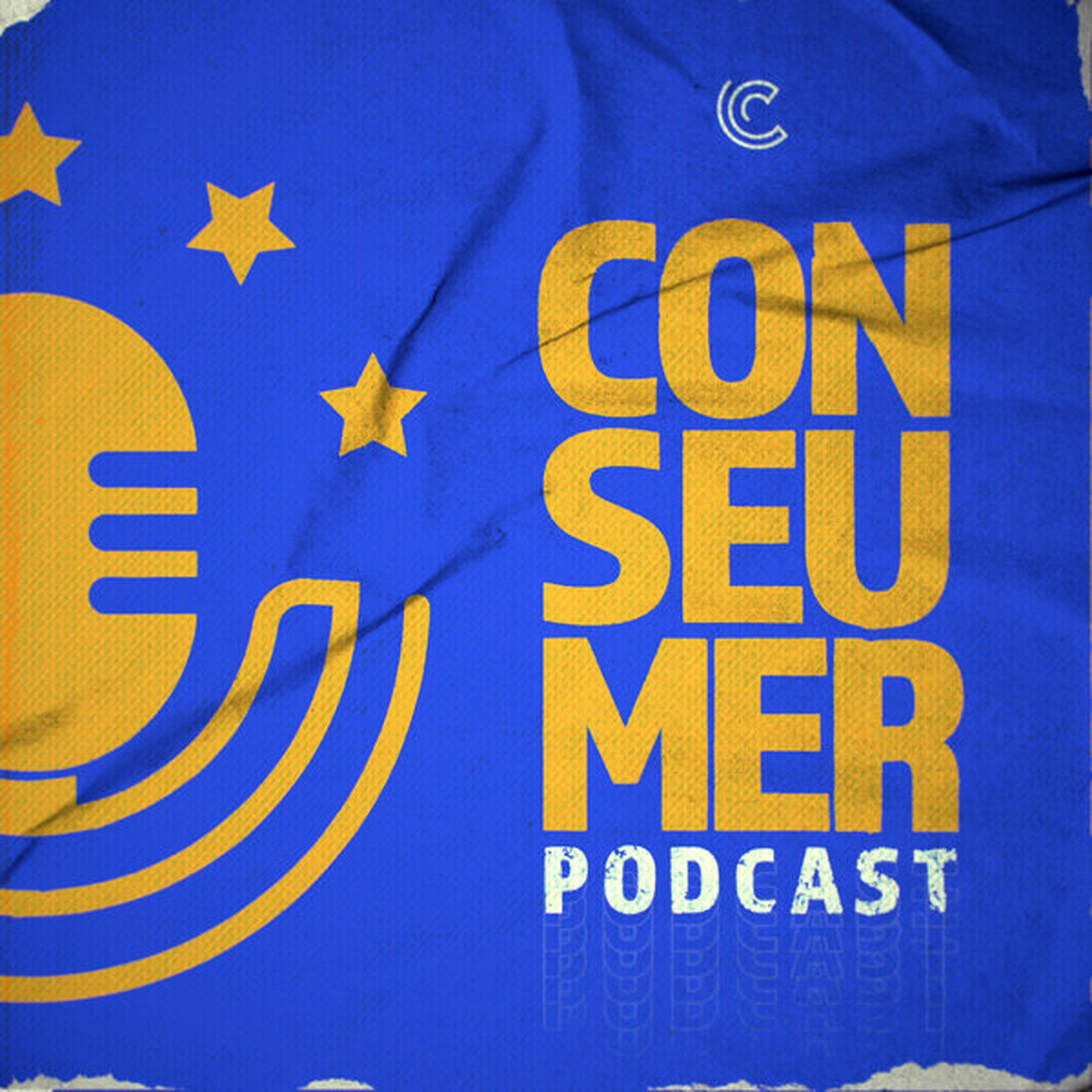 EP138: Glyphosate & Portugal's scandals (co-hosted w/ Fabio Fernandes)
–
The ConsEUmer Podcast
It's the last episode of ConsEUmer until the new year. This episode is co-hosted with Fabio Fernandes, with these issues: 🛫 What is realistic on sustainable aviation fuels? (w/ Fred Roeder) 🌱 Glyphosate renewal is approved 🇵🇹 Portugal's scandals come to haunt the government Fred's article in Parliament Magazine: https://www.theparliamentmagazine.eu/news/article/navigating-the-turbulent-skies-of-sustainable-aviation-fuels Start following the Fun Police podcast series ! Now on Spotify and elsewhere, episode first dropping November 15! Don't forget to switch on notifications to never miss an episode.  https://pod.link/1714265675 November 30, 2023 Follow ConsEUmer wherever you get your podcasts: Apple: https://apple.co/2HR4TLTSpotify: https://spoti.fi/3l3GZdxGoogle podcasts: https://bit.ly/3fyyztoDonate: http://consumerchoicecenter.org/donateSee omnystudio.com/listener for privacy information.